Conservatorium Hotel, Amsterdam, Netherlands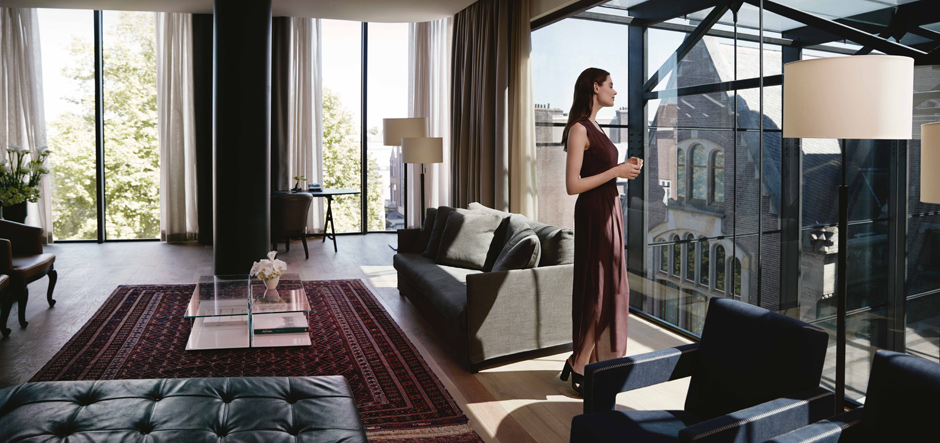 This luxury hotel in Amsterdam has repeatedly been crowned the number one luxury hotel in the Netherlands. Located in the Museum Square district, the true heart of the city, the Conservatorium is an architectural masterpiece that combines a landmark heritage building with graceful, contemporary design. Guests enjoy a selection of restaurants, a bar, lounge and the 1,000 sq m Akasha Holistic Wellbeing Centre. In this vibrant and elegant setting, the city's crown jewels – the Van Gogh Museum, Concertgebouw, Rijksmuseum, Vondelpark and Amsterdam's most indulgent shopping – are literally at your doorstep.
For culture and for business, it's a location like no other.
The 129 guestrooms at the Conservatorium are minimal, modern and highly comfortable spaces. Additionally, a set of unique suites has been designed in direct response to the very special nature of the building. In each room at the hotel, contemporary luxuries blend with historic design details and a calming colour palette.
A personal host will be in touch with every guest before their arrival and assists with their needs during their stay.