Grand Hotel Principe di Piemonte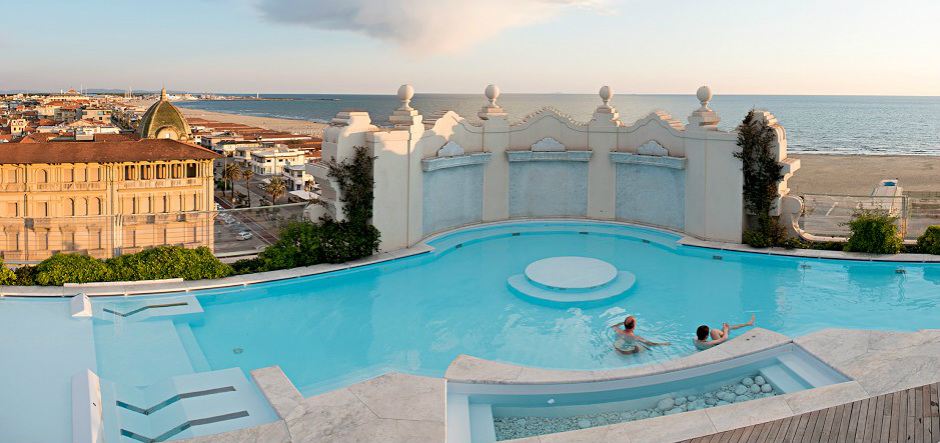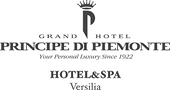 Hotel was founded in the early Twenties with the name Select Palace Hotel, in 1925 it was extended by two floors and embellished by the magnificent façade that harmonizes the central part. Time has transformed it into a Grand Hotel of international fame that is the preferred residence of aristocrats, intellectuals and artists alike. Rechristened the Grand Hotel Principe di Piemonte in 1938, its grandeur has captured the attention of countless directors becoming the scene for prestigious cinematographic productions.
Restored to the height of its splendour in 2004, after 19 months of restoration, today the Grand Hotel Principe di Piemonte is unquestionably one of the world's most historic and elegant hotels.
The Hotel Principe di Piemonte has 106 rooms and suites laid out across five themed floors either with a sea view or looking out at the Apuan Alps with every modern comfort and offering truly excellent service. What makes all our rooms special is their originality with the comforts that are combined with the unique characteristics of each room. At the Principe di Piemonte each floor of the hotel tells an original story with furnishings, colours and styles that are always different and always captivating.
The 'Piccolo Principe' restaurant, 2 Michelin Stars, offers an exquisitely refined cuisine that is enriched and set off by a well-stocked wine list that can be appreciated either inside the elegant and exclusive restaurant room or outside on the bright roof garden and by the pool. Piccolo Principe is open to hotel residents and non-residents alike.