Terme di Saturnia Natural Spa & Golf Resort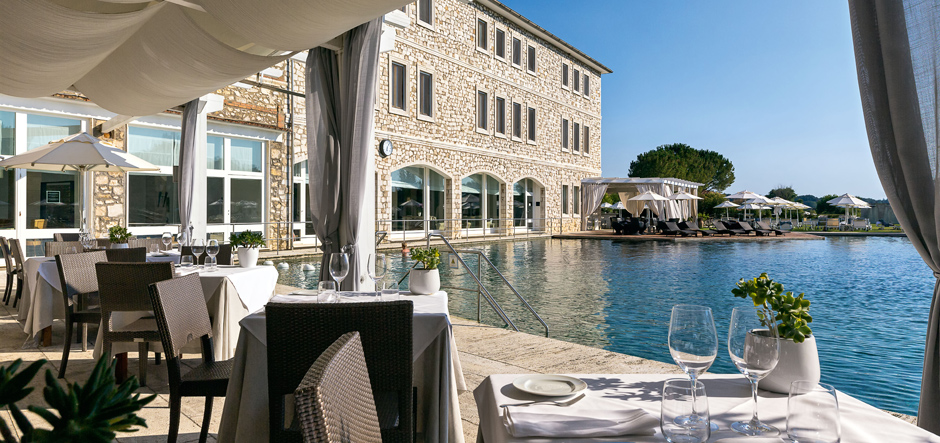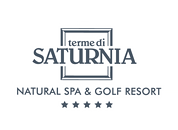 Located in Maremma, one of the most strikingly beautiful corners of Tuscany, the award-winning Terme di Saturnia Natural Spa & Golf Resort is centered around an ancient travertine stone building on the site of a rich thermal spring which dates back beyond the Etruscan era. Generations of bathers have enjoyed the health-giving properties of the waters, which gush from the spring at a rate of 500 litres per second and at a constant temperature of 37,5° C.
Impressive Roman baths lead from the elegant hotel to the warm spring, which feeds four pools, a Jacuzzi, waterfalls and waterways. The healing powers of the sulphurous spring water are harnessed in luxurious, regenerative therapies at Terme di Saturnia's recently refurbished spa, which offers a range of tailored medical, nutritional, destress, detox and fitness programmes, 53 treatments rooms, and state-of-the-art facilities. An overriding philosophy of seeking harmony with the natural environment is reflected in the design of the 130 guest rooms, and in the eco 18-hole golf course, designed to blend seamlessly into the glorious surrounding countryside.
The Aqualuce restaurant offers fine Mediterranean dining, whilst the All'Acquacotta restaurant serves the Grande Carte where the Chef's masterful menus are a wholehearted testament to the importance of incorporating the enjoyment of food into the journey to complete wellbeing